Playboy's Playmate of the Year 2004 has PROTRUDING INNER LABIA
Carmella DeCesare is Playboy's PMOY
Once a year Playboy Magazine readers can cast their vote on who should be Playmate of the Year. They get to choose from the twelve Centerfold Models that appeared throughout the previous year. Taking these votes into account, it is big boss Hugh Hefner himself who decides who will wear the crown. He chose the stunning beauty Carmella DeCesare to be Playmate for 2004.
With his selection he shows that the ideal woman according to Playboy is NOT the typical blonde with D-cups breast implants and tiny inner labia. Carmella is an all natural beauty with real 34" B breasts and nicely protruding pussy lips. Although her labia are not huge, they are far from the little tucked-in ones often associated to the Playboy models.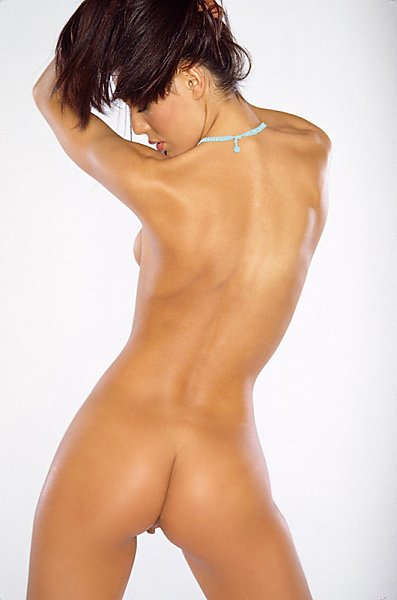 Playboy is often accused of promoting the "kiddy vagina" look, meaning vagina's with very small inner labia. This comes from the notion that Playboy rarely displays women with large inner labia. (If you check out the link you will see that Playboy doesn't have anything against protruding inner labia.) Carmella DeCesare is a further proof that protruding pussy lips are not an issue to either Playboy or the men who buy the magazine.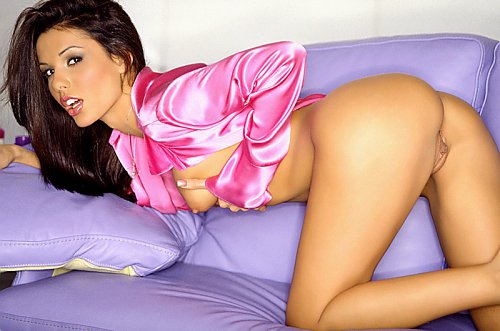 Carmella is supposed to get a pictorial in the June 2005 issue. I'll be checking it out!